Biography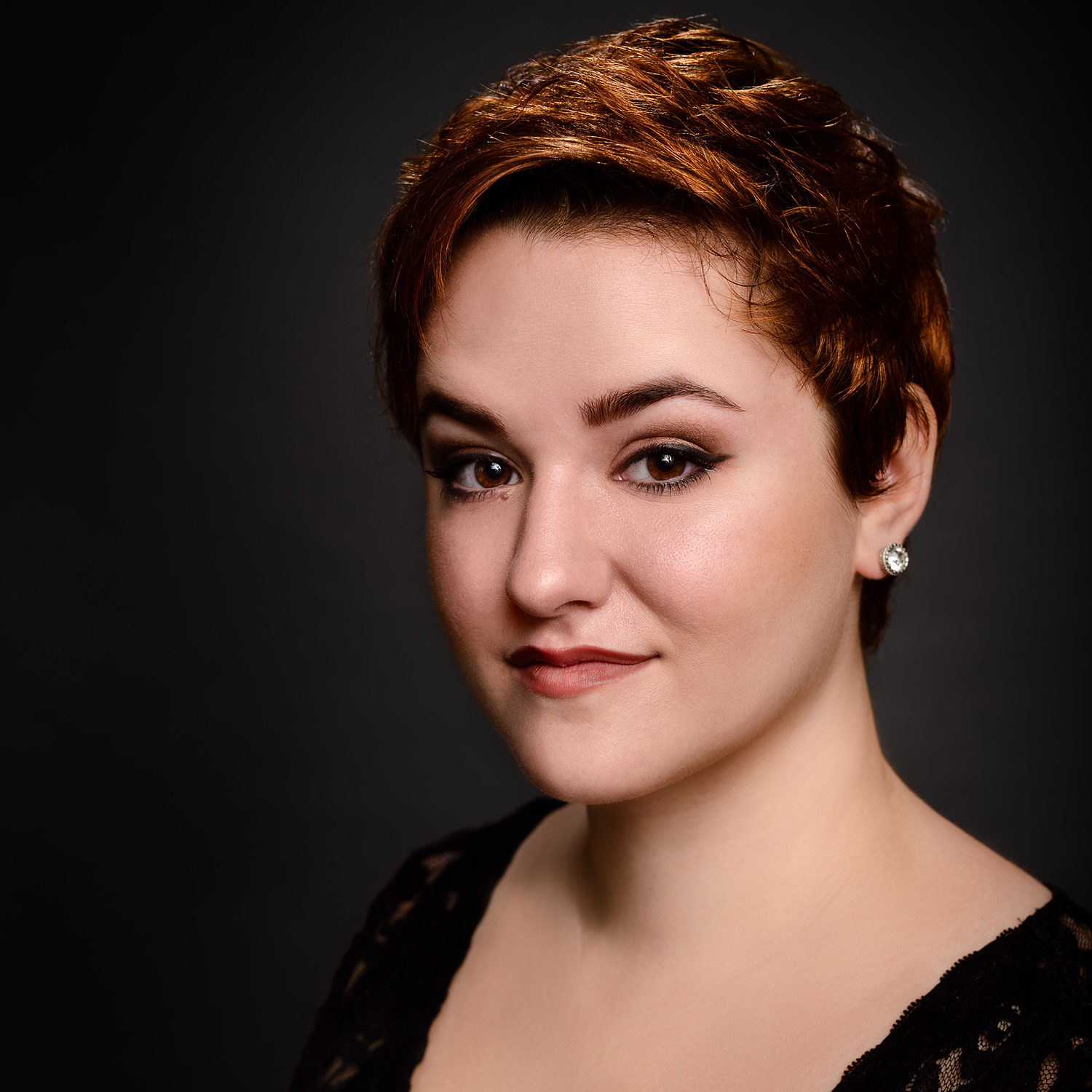 Award winning soprano, Chelsey Geeting, was most recently seen performing with LSU Opera as the countess in Le Nozze di Figaro, and in concert with Paul Groves singing the duet scene "Parle-moi de ma mere" from Carmen. Last year, she performed at the Merola Grand Finale, conducted by Rory MacDonald. Geeting also enchanted as Number 3 in Roy Rallo's production of Transformations presented by the Merola Opera Program. Geeting has also entertained audiences as Dido in Dido and Aeneas, and as Dorabella in Così fan tutte.

Geeting completed a Master of Music degree at Louisiana State University, and continues her education, pursuing a Doctor of Musical Arts degree, also at LSU, where she is the recipient of a full scholarship and teaching assistantship. She is currently studying with renowned tenor Professor Robert Grayson.

A native of Maine, Geeting earned a Bachelor of Music as a student of Professor Jane Christeson at Stetson University in Florida. She lives in Baton Rouge, Louisiana, where she teaches a studio of undergraduate students and classes as a Doctor of Musical Arts candidate at Louisiana State University.
News & Reviews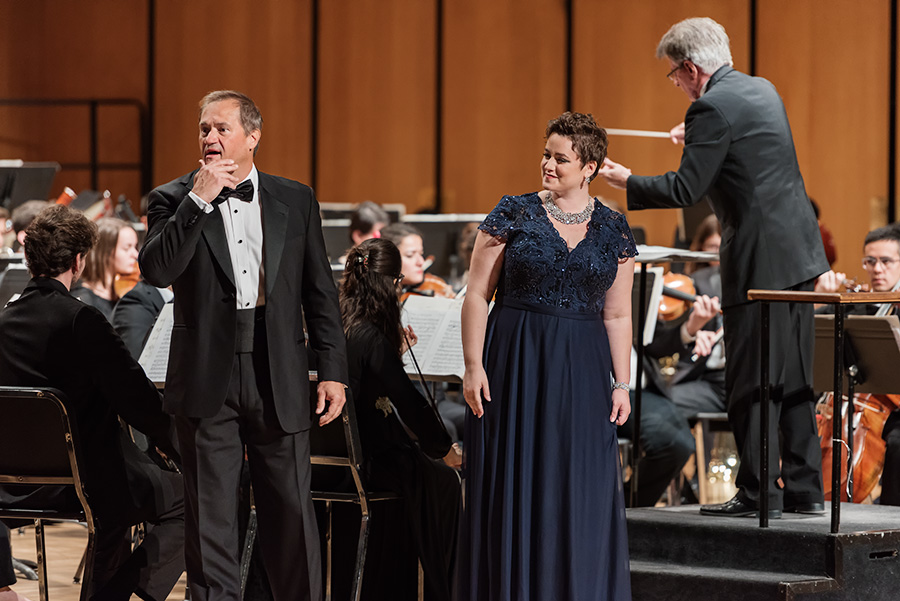 Paul Groves Masterworks Concert
Chelsey Geeting was invited to sing "Parle-moi de da mere" with Metropolitan Opera Star Paul Groves. Listen to Mr. Groves and Ms. Geeting.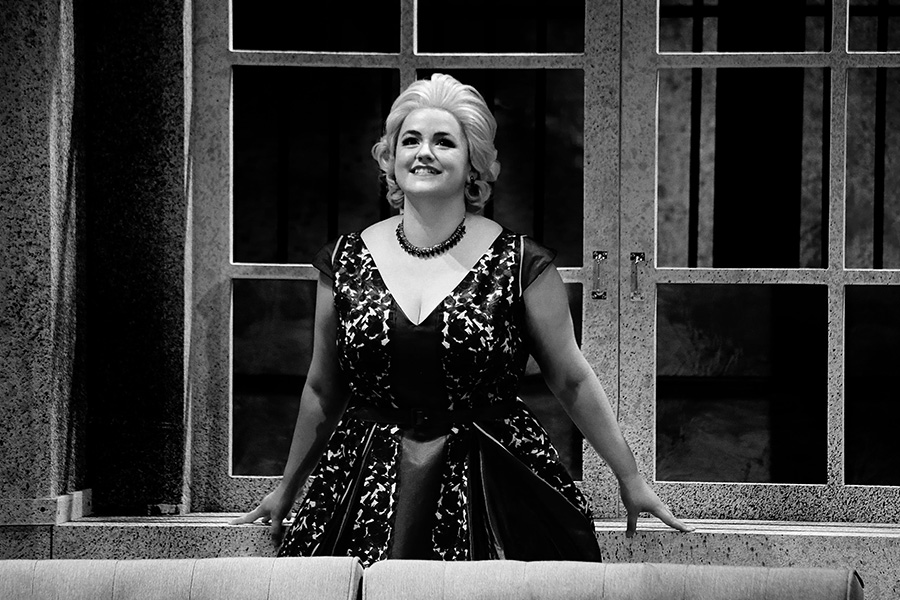 Le Nozze di Figaro - LSU Opera
Chelsey Geeting INSERT FIGARO TEXT. " - Joshua Kosman, The San Francisco Chronicle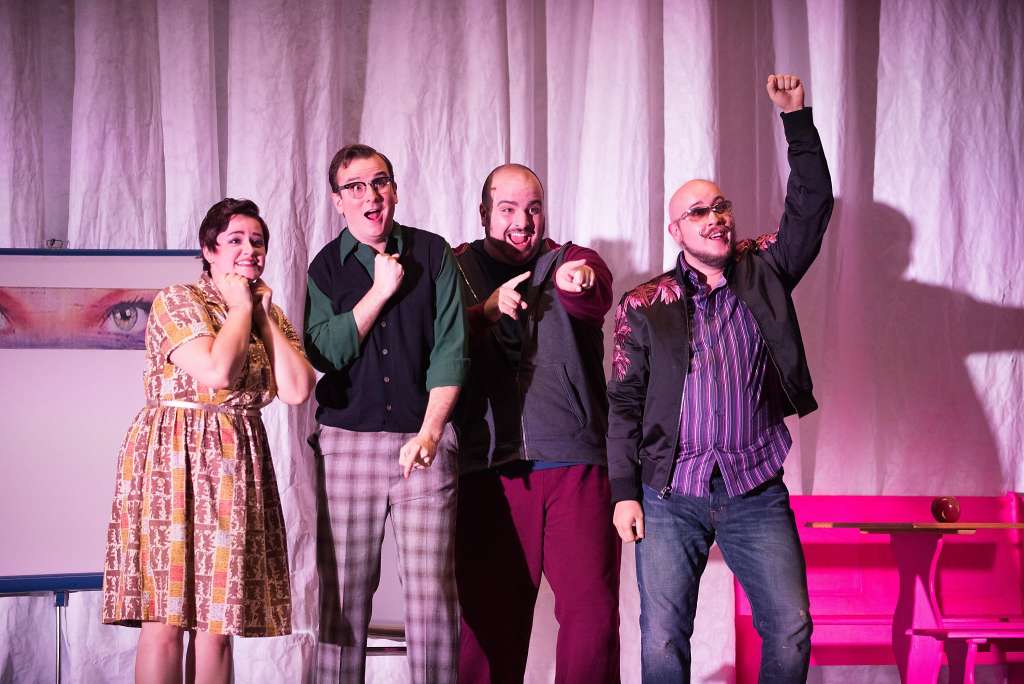 Transformations - Merola Opera
Chelsey Geeting performed #3 in Conrad Susa's Transformations. In this modern ensemble opera, based on the poetry of Anne Sexton, all 8 roles are identiefed by numbers and take on numerous varied characters throughout the opera. Here is what the San Francisco Chronical had to say "Matthew Anchel's hefty bass and the elegant low register of soprano Chelsey Geeting made a persuasive pair" - Joshua Kosman, The San Francisco Chronicle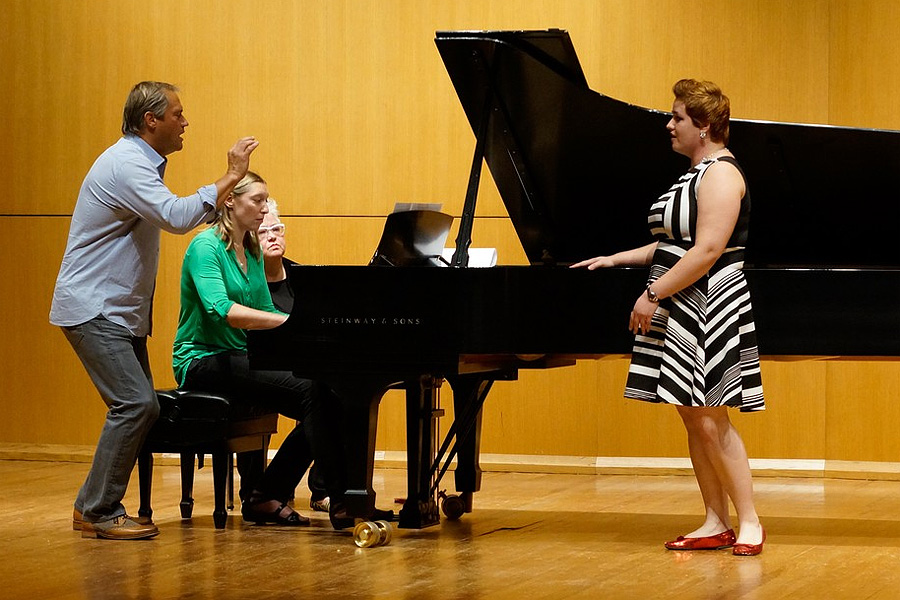 Groves-Oropesa Masterclass
Chelsey Geeting offered "Sein wir wieder gut", often referred to as the composer's aria, from Strauss' Ariadne auf Naxos for Metropolitan Opera stars Paul Groves and Lisette Oropesa in a joint masterclass. Read what Oropesa had to say about the day.
Her voice has so much glorious ease on the top and the bottom
...that's not an easy feat - Lisette Oropesa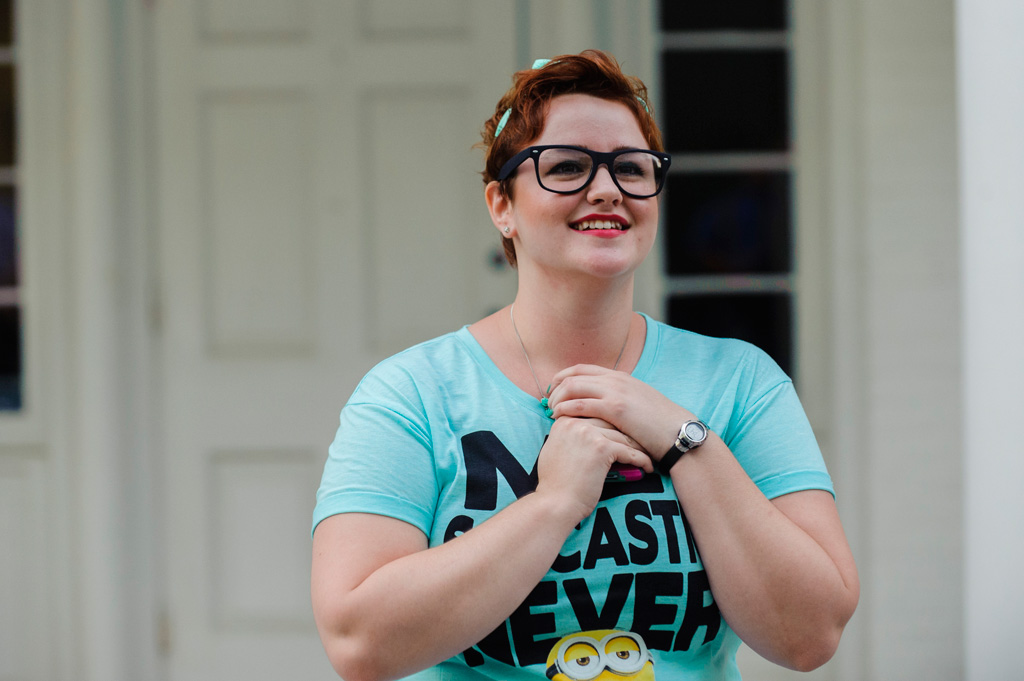 Chelsey Geeting reprises one of her favorite roles, Dorabella, in Acadiana Center for the Arts' modern production of Mozart's Cosi fan tutte. While performed in the original italian this production's recitative was replaced with newly written english dialouge.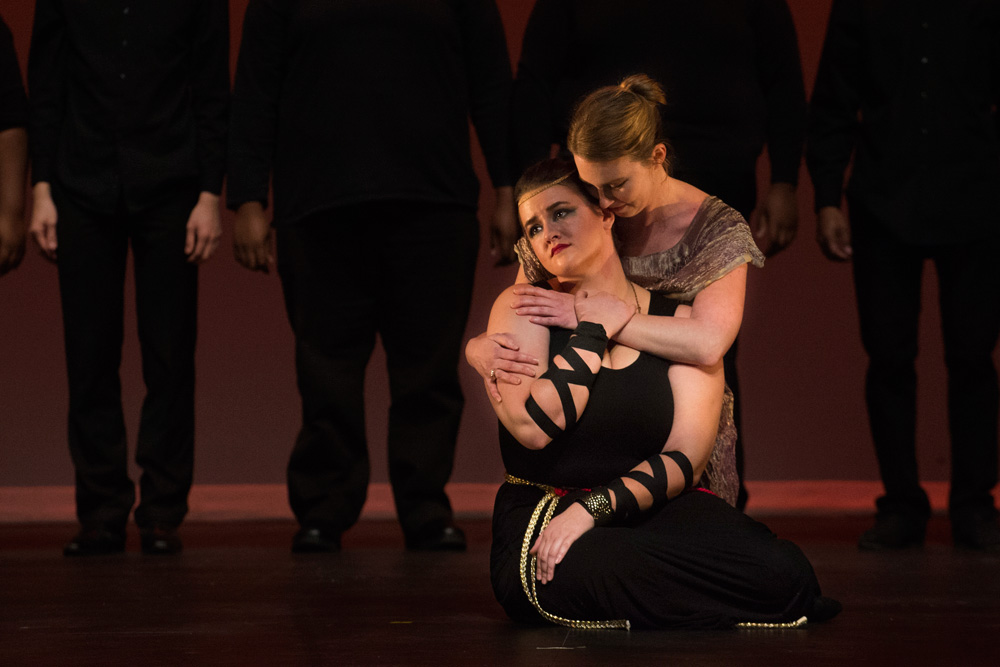 Dido & Aeneas
Chelsey Geeting brings to life one of opera's great leading ladies, Dido; queen of Carthage, in LSU's production of Henry Purcell's Dido and Aeneas.This monumental Baroque opera tells the dramatic story of a strong queen's dispair at being abandoned by her lover, the Trojan hero, Aeneas.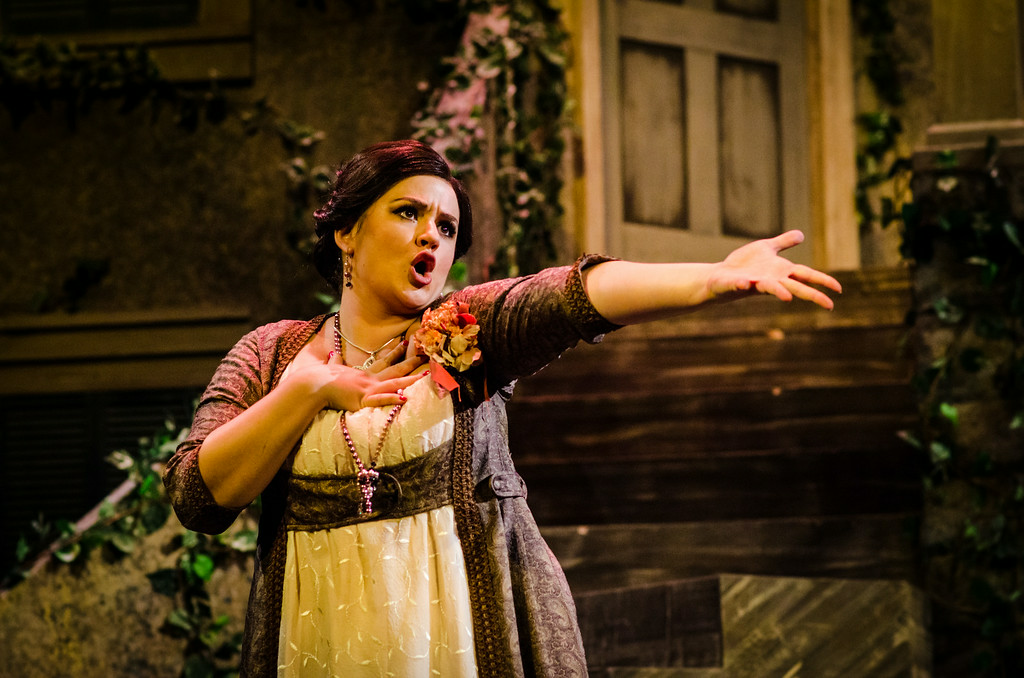 Così fan tutte
Chelsey Geeting assumes the role of Dorabella in LSU's production of Mozart's Cosi fan tutte. This beloved comedic opera is the story of two sisters, the men they love, two conniving cynics and what happens when you mix a little deception with love and money.
Chelsey Geeting is a superb singer of whom, I have little doubt, we will be hearing more. Her sound is full, her delivery is confident...
- Colin Clarke, Fanfare
Recordings
Dove sono i bei momenti - Wolfgang Amadeus Mozart
Heidenroslein - Franz Schubert
Nacht und Träume - Franz Schubert
Gretchen am Spinnrade - Franz Schubert
Chi il bel sogno di Doretta - Giacomo Puccini
Lascia ch'io pianga - George Frederic Handel
I feel sorry for you - Jennifer Higdon
Si, mi chiamano Mimi - Giacomo Puccini
Una voce poco fa - Gioachino Rossini
Sein wir wieder gut - Richard Strauss
Ombra mai fu - George Frederic Handel
Svegliatevi nel core - George Frederic Handel
Love-sight - Ralph Vaughan Williams
Silent Noon - Ralph Vaughan Williams
get in touch